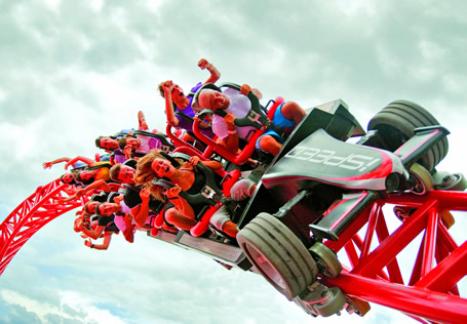 Parks
Our holiday village is located close to the major parks on the Adriatic coast. Among the most appreciated are Le Navi Park, the largest aquarium on the Adriatic with numerous types of aquatic life, including sharks, penguins, otters and sea horses. The fun continues at Aquafan and Oltremare in Riccione, in Rimini parks, including Italia in Miniatura (Italy in Miniature) and Fiabilandia, with games for the little ones, to the thrills for kids and families at Mirabilandia.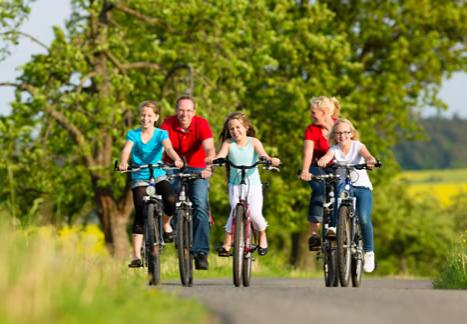 Bike Paths
Bike fans will find many options for routes during their holidays at Camping Village Misano. The closest and most panoramic includes the bike path of the Parco del Conca (Conca Park), a path which runs along the river Conca, starting from the beaches of Cattolica until it reachesMorciano di Romagna, passing through Misano Adriatico and San Giovanni in Marignano.
Hinterland
A holiday in Romagna is not only sea and fun at the beach. When you arrive get to know a magical place, where you will find many medieval rich in history and vestiges of the past. Among the most beautiful villages, which are located between the Montefeltro and the Marecchia Valley, we find Urbino, Gradara, Mondaino, San Leo, Santarcangelo, Verucchio and San Marino, ideal places for a day out to discover the cultural attractions of the area.
Terme
Camping Village Misano is located just a few kilometers from Terme di Riccione, easily reached by bus 125, which stops right in front of our accommodation facility. Here you get the opportunity to enjoy beauty and spa treatments. We are also partners of the spa park in Riccione Le Perle d'Acqua, which is waiting for you with thermal water pools and many opportunities for recreation and entertainment, just minutes from our village.